Mantus Anchor-Guard
Mantus Anchor-Guard guarantees your anchor a snug fit on your bow.
Anchors frequently do not fit well on the bow rollers. Boat owners resort to either switching to a sub optimal anchor design in order to ensure a better fit or invest heavily in expensive custom solutions to better secure their anchor on the bow. Anchor-Guard was designed to mate an existing bow roller with an anchor of any design. Simple install uses the same bolt that articulates your roller and converts an existing bow roller into a custom bow roller for any anchor. The Anchor-Guard design incorporates: Sturdy 316L Stainless Steel Precision Casting, Polyurethane – Pad, and all 316L Fasteners.
The Mantus Anchor-Guard is the best way to get a custom fit without a custom price.
Available for Port or Starboard setup
Pick port or starboard kit at check out.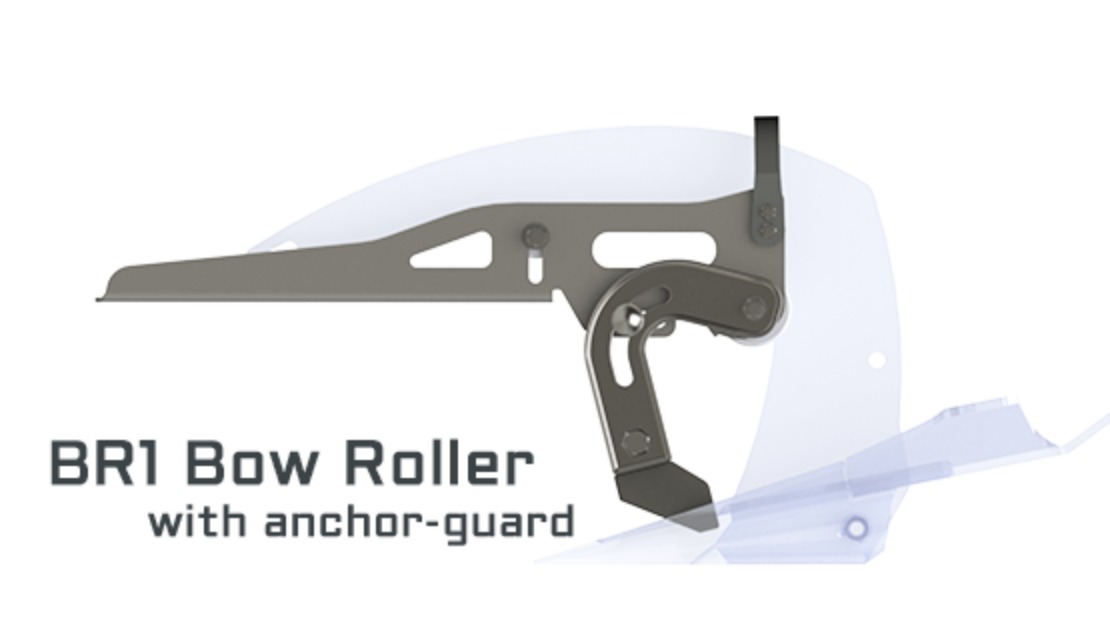 Anchor-Guard Medium for BR1 and BR2 Bow Roller
For Anchors 17 – 85 lbs
Anchor-Guard Large for BR3 Bow Roller
       For Anchors 105 – 175 lbs
Anchor-Guard Medium fits BR1 and BR2 Bow Rollers
Anchors (17 lbs – 85 lbs)
Pattern for Anchor-Guard Medium with PAD facing forward:
Recommended for anchors with tall shanks:
Mantus M2, Spade, Vulcan, Bruce
Pattern for Anchor-Guard Medium with PAD facing to the rear:
Recommended for anchors with shorter shanks:
Mantus M1, Rocna Original, Delta,
Ultra, Danforth, Fortress, Sarca – Excell
Anchor-Guard Large for BR3 Bow Roller
 (Anchors 105 lbs – 175 lbs)
Pattern for Anchor-Guard Large with PAD facing FORWARD:
Recommended for anchors with tall shanks:
Mantus M2, Vulcan, Spade, Bruce
Pattern for Anchor-Guard Large with PAD facing to the REAR:
Recommended for anchors with shorter shanks:
Mantus M1, Rocna Original, Delta,
Ultra, Danforth, Fortress, Sarca – Excell
CALL US WITH ANY QUESTIONS:
WITHIN THE US: 1-855-262-6887
BEYOND THE US: 469-878-4083